Hello? Yes, okay, hi. I'd like to talk to the Government, please. Yeah, sure I'll hold.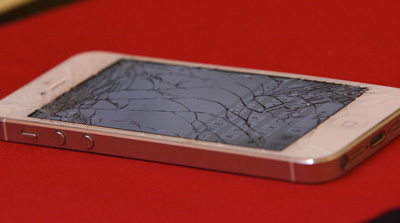 Hi. Is this The Government?
Okay! Awesome. Yeah I've been trying to reach you guys. I was watching the news and I heard that you might be able to help me. What's that? No, you were just in the phone book. I know, right? Yeah, first number I called. Guess I'm lucky.
Anyway, I need to report some possible terrorism. Yes. Uh-huh. Yes. Well, I'm not sure, entirely. That's why I said "possible." Of course, I have tons of evidence, but the problem it it's all in my phone. Yes, that's right. Well, I saw on the news that you guys are trying to like, get into a guy's iPhone because you thought a terrorist has some stuff in there? So it's like that. Yes. I think there might be some terrorism in my iPhone.