Ladies and gentlemen of the Atlanta Arts Council, I have come to you tonight to talk to you about an insult to the world of theatre.
As you may be aware, in two weeks time the Kennesaw Repertory Theatre intends to create a controversy with their staging of Shakespeare's Hamlet at the Atlanta Performing Arts Center. The director of this so called "adaptation," one George Olbermann, has refused numerous attempts on behalf of myself and other members of the Atlanta theatre community to provide insight as to the proper staging of this great work, in a means befitting both what is arguably the Bard's greatest work as well as the artistic sensibilities of this community.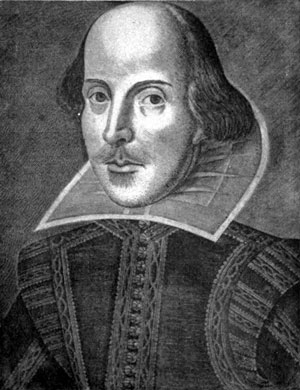 Rest assured I take this situation very seriously. There is no greater wound upon this wonderful artistic community than the grim specter of censorship, and our protest of Mr. Olbermann's presentation could rashly be interpreted as such. But given the audacity of this, forgive me, what I can only call obscenity, flung in the face of the Atlanta theater community, it is impossible to be silent.
My friends, I present to you the description the Atlanta Performing Arts Center has provided for this travesty. And I quote: "Renowned Theater Historian George Olbermann lovingly recreates the legendary setting of the royal palace in Elsinore, Denmark in the late 14th century, as Shakespeare's classic tragedy of revenge and desire is masterfully staged in a way that will leave audiences feeling as if it were performed in Shakespeare's own time. 6:00 and 9:00 performances as well as selected special dates," etcetera, etcetera.
I gather by your stunned silence that you are as shocked about this as I am. "As if it were performed in Shakespeare's own time." In a time like this, a community like this, to perform Shakespeare with no gimmicks or historical anachronisms? As Shakespeare himself intended? Why not just rip the food from the mouths of Atlanta's performing community? Continue reading →